Monday, April 14, 2014
Posted by

Julie @ Belle Maison
at Monday, April 14, 2014
1 comment:
Links to this post

Tuesday, April 8, 2014
"Don't let your bedroom be the last room you decorate. Even if it is a private space that guests rarely see, it is just too important when it comes to quality of life. This is the place that sets the tone for the beginning and end of each day."
-
Mitchell Gold & Bob Williams, The Comfortable Home
[
image source
]
[
image source
]
[
image source
]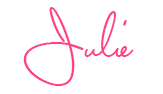 Posted by

Julie @ Belle Maison
at Tuesday, April 08, 2014
5 comments:
Links to this post

Friday, April 4, 2014
Feeling Spring fever yet? I sure am! Lately I've been in the mood to purge, clean and organize - thanks in part to being 5 months pregnant and already nesting like a mad woman! But it's also that time of year where may of us feel the need to give our homes a good cleaning, donate old clothes and things, and incorporate some fresh spring elements into our decor. Bright, cheerful, light and airy - this is how I like my apartment to feel during the spring and summer months. Here are just a few inspiration photos to give you some ideas on how to welcome the new season into your home.
What other ways do you like to decorate for spring and/or Easter?
Have a fantastic weekend!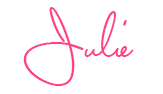 Posted by

Julie @ Belle Maison
at Friday, April 04, 2014
3 comments:
Links to this post